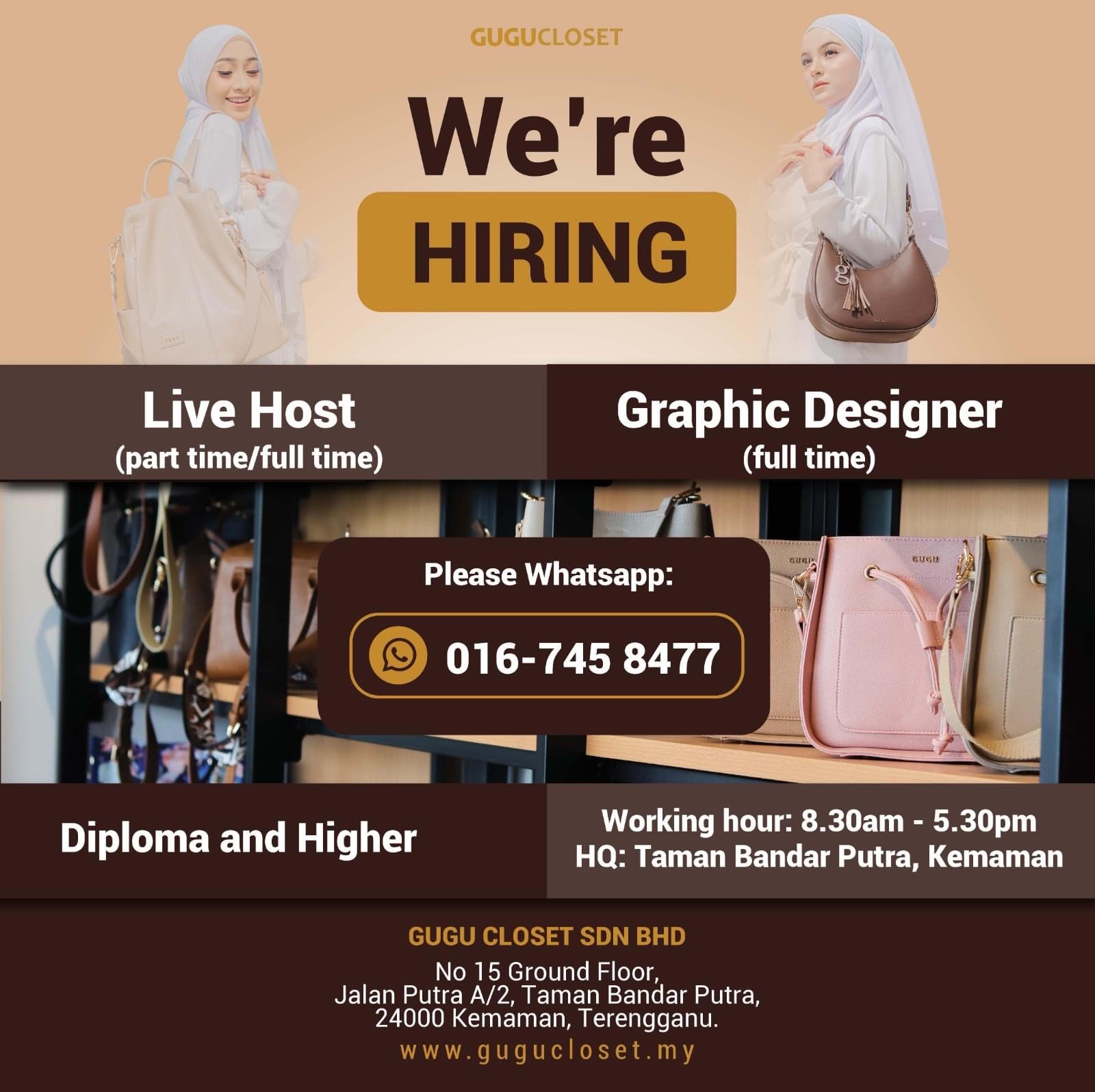 Hi, we subscribe to a set of beliefs that help us guide how we work, and problem-solve together. If these resonate with you, come join us.
Any career opportunities , kindly contact us by email : admin@gugucloset.com.my @ whatsapp 0167458477
Location : Kemaman, Terengganu
Graphic Designer
Degree in Graphic Design/ Illustration/ Fine Arts or any Creative related background

2 – 3 years of experience as a Graphic Designer

A strong portfolio showcasing work across a range of platforms: digital, print, paid, packaging, and more
Able to produce creative ideas from a fashion perspective
Live Host
Excellent communication and presentation skills
Love fashion
Physical strength, stamina, and ability to walk or stand for long periods of time
Markerter
Degree inmarketing, fashion field
Computer skills as required by the department such as Adobe Illustration, Adobe Photoshop, etc.
Experience providing office support and coordinating work.
Effective communication and organization skills.
Proactive and approachable person.